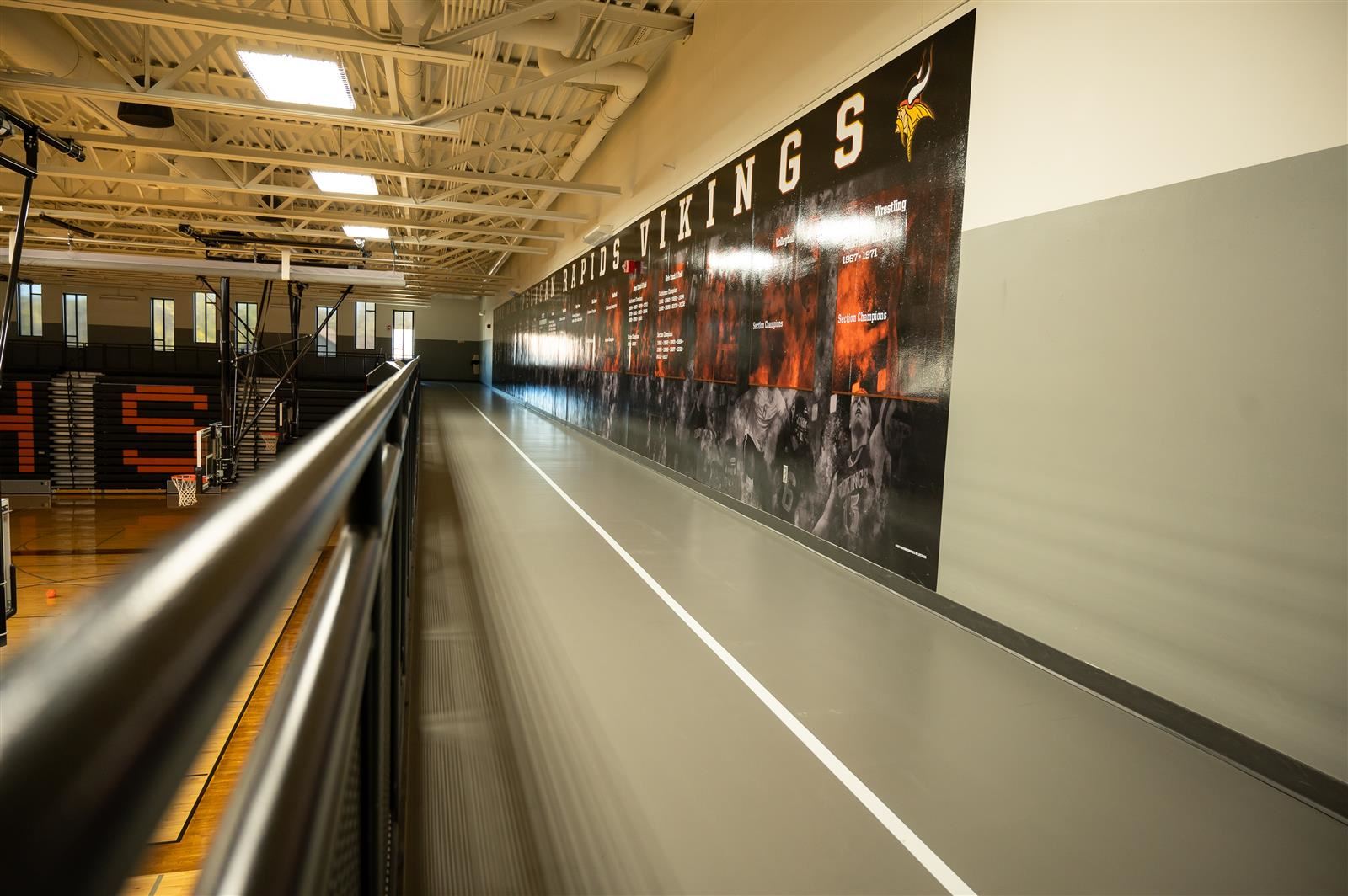 Indoor Walking Track

School Year Hours

Monday - Friday (school days)

6:00am - 8:00am

11:45am - 12:30pm

Background Check

There is no cost to use the walking track, but each person will need to successfully complete a Background Check.

We will notify you once the Background Check is complete.
Pick up your Access Pass in the PRHS school office.
Access Passes are valid for one year.
Individuals who have used the Walking Track in the past are asked to contact Emily Evenson to re-activate their Access Pass.

Individuals using the Walking Track are asked to follow these rules:

Enter west door #7.
Wear the Access Pass at all times while using the facility.
Wear indoor shoes (street shoes can damage the track surface).
No food, pop, or energy drinks are allowed on the track. Water only.