The mission of the Pelican Rapids School District, in partnership with home and community, is to provide a safe learning environment that promotes educational excellence for all students challenging them to become lifelong learners, independent thinkers, respectful individuals, and responsible citizens.
I want to take a moment to express how much gratitude I have for each and every one of the staff at the Pelican Rapids Schools. Their passion for our students shines through in the buildings and classrooms and in the dedication and professionalism that they demonstrate each day. We have had an incredible start to the school year and I truly appreciate everything they do to support our students, families and community.
I am attaching the article "What Should Your Graduate Know?" which provides a lens to the conversations happening around the United States and some of the resources that we have modeled our 'Profile of a 2036 Graduate' discussions after.
As you may remember, Pelican Rapids Schools joined in the national conversation last January by inviting local parents, staff and community members to explore the following three questions:
What are the hopes, aspirations and dreams that our community has for our young people of Pelican Rapids?
What are the skills and habits that our children need for success in this rapidly changing and complex world?
What are the implications for the learning experiences we provide in our schools?
This group of stakeholders (community members, parents and staff) met throughout the spring of 2018, concluding in June with the establishment of the following traits for our students to be successful in the future.
Building Character
Communication
Critical Thinking
Collaboration
Relationships
Resilience
One of our students designed the Pelican Rapids 'Profile of a Graduate' graphic below which will be finalized this fall.
I welcome visitors to share about the great things Pelican Rapids Schools are doing to serve the students and community.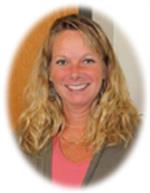 Randi Anderson, Superintendent
randerson@pelicanrapids.k12.mn.us
218-863-9315