Passion!
8 STEPS TO

REIGNITE

YOURS
Nationally recognized motivational speaker Mark J. Lindquist will be presenting Passion! 8 STEPS TO REIGNITE YOURS to the Pelican Rapids School staff on Thursday, August 30th from 9:00-11:00 am as part of our "Back to School Week".
Please join us for this exciting opportunity to hear this dynamic author and speaker. The doors to the Fine Arts Auditorium will open to the general public at 8:45am. There is no charge to attend.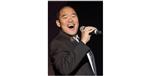 Mark J. Lindquist is a nationally recognized motivational speaker, world-touring entertainer and author of the books, "Passion! 8 Steps to Reignite Yours" and "Service, My Way of Life."
Mark has performed live for over 3 million people in 22 countries and 44 states throughout his career. As an actor, he has appeared in ABC's LOST, CBS' Hawaii Five-O and the Universal Studios movie "Battleship."
He has performed for Grammy winning artists, Academy Award nominated actors, foreign dignitaries around the world as well as staffers at the White House.
Mark is a former Sergeant in the United States Air Force and an Afghanistan War Veteran who currently lives in Fargo, North Dakota.